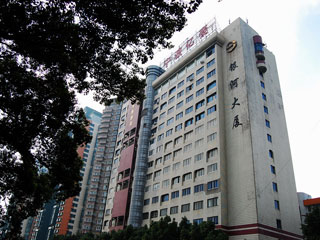 Ningbo ETDZ Holdings Ltd. is a newly invested and restructured corporation of the former Ningbo Economic and Technical Development Zone Import and Export Corporation. Founded in 1986, our company has been ranked among "China's 500 Largest Import and Export Enterprises" and "China's 200 Enterprises with Biggest Export Sales Amount" for consecutive years. In the year 2003, the total sales amount reached USD105,950,000 which is made up of USD85,660,000 in export sales and USD20,290,000 for imports. We were ranked 12th among all import and export corporations in Ningbo City.
Our business scope includes import and export business, sample processing, component assembly and compensation trade as well as processing with supplied and imported materials. In addition, we not only acts as a trade agent for various kinds of commodities and technology, but also undertake counter trade and entrepot trade. Our main products include textiles, garments, arts and crafts, household commodities, machinery, electronic products, automobile fittings and foodstuffs. All of our products are mainly exported to such countries and regions as America, the European Union, Japan, Hong Kong, the Middle East, Africa and South America.
ETDZ is comprised of the managing director's office, financial department, documentation department, 12 export departments and one import department. In addition, we are a joint-venture partner in three manufactories and have established a trade office in Brazil. Following ISO9001 quality management standards, our improved management system allows us to better serve customers. On the basis of mutual benefit and our firm-wide belief that credibility and customers are our top concerns, we welcome interested companies worldwide to cooperate with us. ...