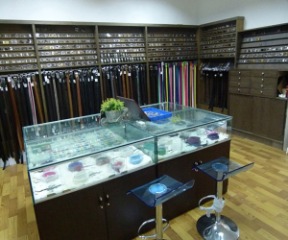 Dongguan Shengwen Hardware&Leather Co.,Ltd. specialized in manufacturing of leather belts and belt buckles. Material of our leather belts is 100% genuine leather. We can produce according to customers' designs. Feel free to visit our website at www.beltwj.com for further product details. With the sales office & factory in the same location in Dongguan, China, we are at the advantage position to catch customers unique ideas for designing.
We are expanding our business and develop some new products such as TPE belts(silicong belts, jelly belts or rubber belts), silicone keychain, silicone watch...We aimed at offering customers products in best quality and lower price. Please feel free to contact us if you're interested in our products, thanks!
Website: www.beltwj.com
Mobile Phone: 0086 18929474699
Tel: (86)0769-85380786 Fax: (86)0769-85380756
Address: No.2 Getian Rd,Zengtian Industrial Area,Xinan Distruct, Chang'An Town, Dongguan City, China. 523850 ...