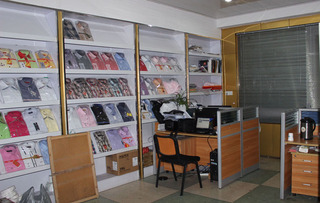 Yiwu Juntian Garment Factory located in Suxi County Zhejiang province is a specialized manufacturer of men's shirts, women's shirts, kids' shirts, casual shirts and business shirts with well-equipped testing equipment and strong technical force.
With a wide range, good quality, reasonable prices and stylish designs.our products are extensively praised by our customers. In the division of the highly fine today, clothing factory integrated quality design, production and logistics resources, the specialty is engaged in the clothing production and marketing work, the company has a strong design team, and production team, modern production equipment.
Production management department according to regulating the procedures for management of production, and strict quality requirements and inspection standard, always adhering to the "quality is the life, and defects is desperately" principle, well before the production, production and production of the monitoring after work, from the consumer can guarantee the process really enjoy our acceptance "taste".
In the customer and consumer services, clothing always abide by the "guest no size, attitude, amiable, speed first" the principle, ensure that our customers and consumers buy gratified at the same time enjoy the dress with our communication merry experience.
In order to adapt to the company and the development of the market need, the design management center, purchasing and production management center, marketing and customer service three center, three big center in "urban mature men taste window" of the head of a unified position under to the market, to experience and feeling in the forefront of the tide and clothing development trend.
This is the factory, a group of young people, a pursuit of happiness heart, a serious and responsible attitude, a kind of never stop spirit......
Welcome to contact us about cooperation!
Tel: +86 15868919320
Fax: 0579-85914836 ...