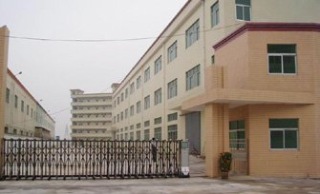 Mobile:0086-136 4689 3003
Tel:0086-579-8636 4787
Yiwu Cherry Craft Factory was established in 2008, as a manufacturer and trading company union of resin crafts,funny novelty toys,fashion jewelry, mirror furniture,artificial plants etc...
Our resin crafts main products are :
Resin fridge magnet,resin fountain,all kinds of resin animals,resin christian religious crafts,resin fruit fork,resin incense burner,resin angel,resin home decoration etc...
We can do any designs resin crafts products upon your real samples ( OEM can be acceptable ) and we can ensure the best quality & most competitive prices.
We can do beautiful colors of resin crafts,include any antique colors.
"Best Quality, Utmost Service" is our business concept. Our products are welcome in the world.
Our office is also a professional sourcing service provider located in Yiwu, the Commodity City, China, which has the world biggest supply market. From here you can find almost every product with good quality and favorable price. Yiwu City is your ideal business concentration center in China.
We work for overseas buyers, as the best partner and supplier based in China, and help them secure their import business from China. We provide overseas buyers with the following one-stop export agent services:
1.Find the best manufacturers in China for your choice.
2.Negotiate the best price and best quality products.
3. Organize and Accompany Customers on Visit to Potential Manufacturers, Wholesalers, Suppliers and China Commodity City if necessary.
4. Placing Order as Buyer Required and Following Production as schedule.
5. Foreign Language Interpreter.
6.Arrange the shipping,delivery, and insure the payment.
7.Quality Supervision.
8. Warehousing & Consolidation.
9. International & Domestic Transportation.
10.Customs Declaration & Commodity Inspection.
11.Auxiliary export agent service in Guangzhou,Shantou,Shenzhen,and Shanghai etc.
Our mission: To be "your eyes, ears and communication solutions throughout the entire cooperation". With our help, you can have a good sleep, never worry about risky suppliers, defective products, and will not delay shipment anymore. If you are just looking for a trustable partner in China to take care of your business or have any questions, please feel free to contact us. ...