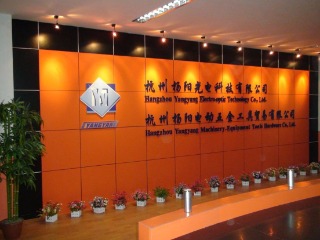 Yangyang Tools founded in 2000, we are one of the largest suppliers and exporters in China, Our goods are mainly exported to Europe, Asia, North American, etc. And our Yangyang International products carry CE, GS, RoHS and other related approvals for easier market entry. To ensure quality in all of our hand tools, tools set, measuring tools, cutting tools,power tools, garden tools, lifting tools, etc. We perform exhaustive in-house QC testing throughout production. It results in long-lasting durable products, gives us a quality advantage over our Mainland China competitors.
We have strong producing capacity for OEM. We can manufacture products according to your samples and sizes.
With advanced R&D equipment, Yangyang is sure to be committed towards bringing the best innovation to the tool market. We carefully study them before developing a new item.
We have professional service team for shipping, packing, documents. Our website has advanced function of tracking order. Clients could track the order easily from our website at anytime, anywhere.
Join the list of satisfied clients in over 80 countries working with us. E-mail us NOW.
With reliable quality and good reputation, "Yangyang" has been approved and trusted by customers worldwide. We look forward to cooperating with companies worldwide to build up rewarding partnerships. ...