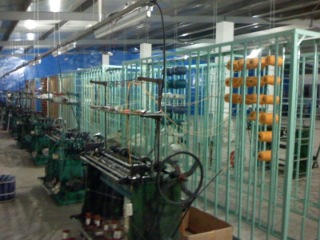 Shanghai Five Element was built in 2005. Now is focusing on importing & exporting business. Products including cleaning supplies & agriculture products like various beans.
" European quality, China price " Since then we have expanded our market to Sweden, Japan, Norway, Denmark, Australia, USA and so on.
We developed new yarn products by patented technology and unique process to prolong the useful life of mop heads. Most of our mops can be repeatedly used and washed over 500 times, 90 degree water washing each time.
Our brother partner who make all kinds of hard series like mop handle, mop stands, sponge mop, sprayer mop, universal sweeper, duster, rubber brush & broom, bucket and so on. The facility covers an area of 60,000 square meters; building area is about 40,000 square meters, labors are about 1000; we have smart management and workers with rich experience in producing large quantities of middle and high quality cleaning products.
For agriculture business, our product base is Inner Mongolia, China. ...