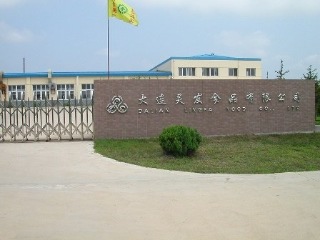 Dalian Lingfa Food Co., Ltd. is located at the agriculture modernization region of Dalian City, Liaodong, China. We are 65km away from the city center and 25km away from Dayaowan Wharf. Our location is nice and the transportation is convenient.
Dalian Lingfa Food Co., Ltd. was formed in 1994. We are an export oriented processing company mainly engaged in aquatic products and caned foods which include fresh-keeping vegetables, dehydrated vegetables, eatable fungi, and marine alga. There are 6 types with 50 varieties and specifications.
Our company was confirmed as specially supported leading agricultural products import & export enterprise by the Import & Export Inspection and Quarantine Agency of Liaoning Province in 2004.
Our company invested 12.8 million Yuan in March, 2004 in National Agricultural Science and Technology Region of Jinzhou, Dalian City to build the factory. The surface area of our factory is 12800sqm and the building surface area is up to 5839sqm. We own advanced canned production and electronic calculation equipments, such as advanced microorganism checking instruments, cleaning machines, vacuum packing machines, auto-stuffing vacuum packing machines, and auto-horizontal germ-killing machines introduced from Japan. The total investment of fixed assets is up to 12.8 million Yuan. Our factory mainly develops easily portable, environmentally-friendly and soft packed canned and fresh-keeping food, which are extremely popular both at home and abroad.
At present, our soft packed cans have been exported all over the world and the export production ability of vegetable, assorted vegetable and eatable fungi has achieved a large scale.
Our company has established stable production bases in Jinzhou, Zhuanghe and Wafangdian successively by the mode of "company, base, peasant and household", which are engaged in the production according to order requirements. 2000 peasants benefit from us. ...