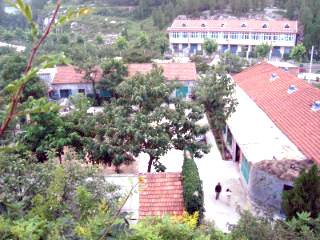 Jinan Guang Wen Xing Rubber & Plastic Co., Ltd. was established in 1994 with the original name of Jinan Hua Tong Rubber & Plastic Co., Ltd. Our company is a professional enterprise which produces all kinds of plastic packing bags.
Our company is located in Lijiazhuang Village, Xiying Town, the Spring City - Jinan.It is a modern enterprise which has advanced equipment and a number of specialized scientific and technological talents, integrating scientific research, production and trade. Our factory has standard workshop and warehouse of 2000 square meters. We have more than 20 sets of plastic film blowing machines, 30 sets of making machines.Our raw material are imported & products are exported.We can produce 3600 tons of plastic bags every year.
Main products are all sorts of t-shirt bags, flat bags, star-sealed garbage bags, T-shirt bags on roll, flat bags on roll, blocked bags, and HDPE & LDPE sheets.
Our products have been mainly exported to Africa, Southeastern Asia, Russia, Germany, Italy, the Netherlands, Swiss, and Australia. The general manager, Mr. Han, with all the staff members, sincerely hopes to establish trade relationships with friends from all over the world! ...