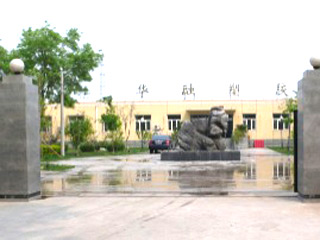 Beijing Huarong Plastic & Rubber Co., Ltd. is located in Daxing District, Beijing, China and covers an area of about 15,000 square meters. Our company specializes in designing,manufacturing and marketing PETE and HDPE packing bottles and disposable goblet series of products.
Our company has advanced injection molding machine, PET automatic hollow molding machine and Taiwan made computer-controlled polyethylene double-deck automatic molding machine, in-mold labeling machine, heat transfer printing machine.
Our main products are as follows:
1. PETE series:
A. Olive oil series packing bottles. Till now, we have more than three hundred styles of packages for olive oil and some of them are exported to America, England, Israel and Egypt.
B. PETE auto care packages have more than two hundred styles and they are widely used as wax bottles and additive bottles. The vivid colors and exquisite crafts make your products more attractive.
C. Cosmetics bottles are widely used in packing kinds of cosmetics and other commodities for daily life.
2. HDPE In-mold Labeling series:
In-mold labeling not only beautifies the product image but also improves the products' brand awareness.
3. Injection products series:
A. Bottle preform series: the bottle preforms differ from 3g to 180g and are used on quartic molding of olive oil bottles and beverage bottles.
B. Disposable goblet series: the goblets are widely used in all kinds of parties and exhibitions. They can avoid cross infection and can also solve the problems of damage during transportation.
C. Bottle cap series and lubricating grease in-mold labeling packing series.
4.Heat transfer printing packaging series:
we develop heat transfer print technical and can produce bottles/buckets with heat transfer print design.
Our company has our own designing teams who offer you the best and quick service and will let your originality come true within 30 days. ...