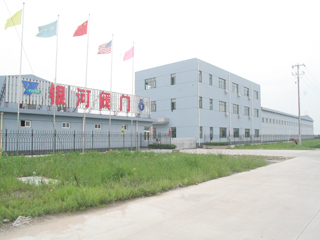 Introduction
GALA - Extends Business on a Global Perspective.
GALA company offers a wide range of products and systems in the field of valves, piping, and seismic isolation for applications ranging from equipment for office buildings, fire fighting, heating, water works, sewerage, marine, industrial to top fluid control. Our aim is meaningful contribution to society by providing comfort and safety through our products, technical skills and services!
GALA - Professional Manufacturer of Industrial Valves
GALA have variety products to meet customer demand of different valve. Designing, manufacture and sale of one-stop service is the company's core strengths.
GALA products cover the following industry area:
Water supply system, water treatment, food, chemical, cement, air-conditioning systems, industry engineering, nuclear power, papermaking, Petrochemical Industry, pharmaceutical, Powder Industry, steel industry, sugar refining, textiles and so on. GALA anti-pollution environmental protection industry is one of the major business. GALA provides various valve for wastewater processing and exhaust gas processing.
GALA have wide variety of industrial valves, including following main products:
Fire protection valve
Balancing Valve
Butterfly Valve
Gate Valve,Globe Valve,Check Valve,Ball Valve
Strainer
Flexible Rubber Joint
Other Valves and fittings are also available from GALA.
All products will be designed, manufactured and assembly by GALA. ...