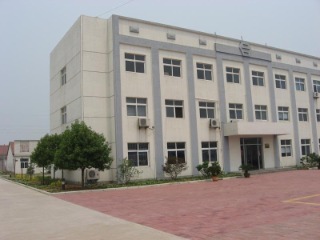 HIGHBORN is one of the leading High Quality Quartz Glass, Precise Ceramics and Halogen Lamp Manufacturer and Supplier in China. HIGHBORN has always been a defining force in the sale and fabrication of quartz glass within the Semi-conductor, Chemical, Solar Energy and Lighting industries, precise ceramics within semi-conductor, solar energy, textile, electronic, and laser industries, halogen lamps and halogen quartz heater tube including JC lamp, J lamp, GU series, MR series, PAR seires, JCDR, Auto Lamps, Halogen quartz heater tube, Carbon fiber quartz heater tube and etc.
Not only have we mastered the fabrication technology. Our strength has always been based around listening to and understanding our customer's requirements and expectations.
Continuous improvement in all areas of our business is key to our growth. What is equally important to us is maintaining in business our inherent family values of trust, fairness and respect to our employees, suppliers and customers.
Highborn International Company is a Hongkong company who is specialized in high temperature stand and refactory products. During 10years, Highborn International Company set 6 sole investment or joint-venture factories who are specilized in Clear Quartz tube, Opaque quartz tube, Clear quartz rod, Quartz Labware, UV Cuvette, Ceramic Glass, Alumina Ceramic, Steatite Ceramic, Cordierite Ceramic, Zirconia Ceramic ,Mullite Ceramic insulator products, Halogen Lamps, Halogen Quartz Heaters, Carbon Fiber Quartz Heater tube, Far Infrared Quartz Heater Tube etc.
With the professional technology and advanced machine, we are always supplying best quality and best service. ...