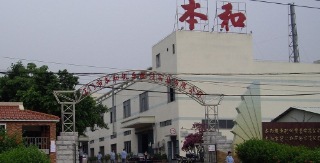 Benhe is No.1 gasket supplier in China. Our firm was established in 1998, situated in Jiangmen of Guangdong province - a well-known motorcycle production base of China, boasting over 300 workers and covering an area of 30,000m2. As a R&D Center of Jiangmen Sealing Materials, and the member of China Friction Sealing Material Association, Benhe has made tremendous progress in Metal-Compound-Rubber (MCR) and Non-Asbestos sealing material field.
Metal-Compound-Rubber (MCR) is Benhe's Patent product widely applied in Cylinder head gaskets because of outstanding performance, and has passed the S&T test assigned by Science and Technology Department of Guangdong Province. MCR has gained 2009 National Innovation Fund Project Award.
We have developed the 3rd generation of Non-Asbestos sealing materials. Benhe has become a pioneer to do the large-scale production of Non-Asbestos materials which fully meet the most stringent environmental standards of Europe and America.
Benhe has integrated the research and development, and manufacturing of sealing materials, the design and manufacturing of molds, and the processing, testing, and assembling of sealing element products. Benhe has an annual sales volume of 6 million Metal-Compound-Rubber (MCR) cylinder head gaskets and 50 million sets of sealing gaskets for China engine assembly.
Main Customer: Peugeot (France) \ VOGEL (the USA) \ BMW650 (Germany) \ Suzuki (Japan) \ Piaggio (Italy) \ MH21 (Peugeot France)
G. L. River (Jiangmen city) \ Loncin (Chongqing) \ Zongshen (Chongqing) \ Lifan (Chongqing) \ Qianjiang (Zhejiang) \ Dayang (Guangzhou)
Certification: ISO9001\SGS \TUV\RoHS \REACH
Patent: Metal-Compound-Rubber (MCR) NO. ZL 2007 2 0048350.0 ...