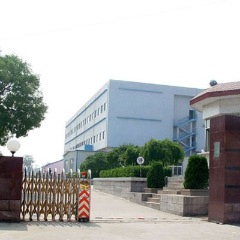 Newppon Industrial have more than 10 years to producing Cases & Bags & Pouches for Computer & Cell Phone & Camera.The factory size is over 1500 square meters and we have more than 50 employees.
Main products as following:
1. Laptop Bag.Laptop Case.Laptop Sleeve.Laptop Handbag.Laptop Shoulder Bag.Laptop Backpack.Anti Shock Laptop bag,etc
2. Phone Case.Armband Phone Case.Mobile Phone Case.etc
3. Camera Case.DVD Case.GPS Case.Hard Drive Case.etc
4. All Related neoprene products.Such as neoprene belt,can cooler,bottle cover,lunch bag,etc
Sports products factory has more than 15 years of experience in producing sports products. The factory size is over 1000 square meters and we have more than 60 employees.
Main products as following:
1. Wristband, Headband,Zipper Wristbands,Wristband Wach,Wristband Wallet,etc
2. Knee Pad,Leg Protector,Elbow Protector,Palm Protector,Ankle Protector
3. Sports Towel,Zipper Towel,Terry Towel,Mobile Phone Pouch,Sports Gifts Sets
Leather factory is a specialized synthetic leather manufacturer in China, covers an area of 73000 sq.m with around 680 staff including experienced technicians.We have 6 production lines with advanced equipments imported from Taiwan and Italy, which make sure of good product quality and our annual production capacity of 50 million meters.
Main Products As following:
1. Bonded Leather,PU,Semi-PU,PVC
2. Lamination Leather, Mmicro-fibre etc.
All our products comply with EU regulation.We exported to all over the world,including USA & Europe & Japan & Middle east.etc and be loved deeply with our customers. Sure we offer OEM & ODM service.
Note: Legal Disclaimer : Names and Logos of clients displayed here are just for reference. No products bearing any name or logo would be supplied
without written approval by relevant client. ...