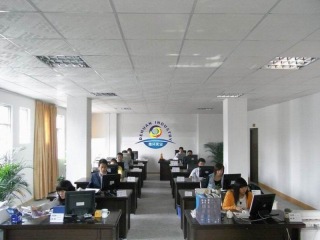 Shanghai Dehuan Industry Co., Ltd. is a group company, integrating manufacturing and exporting of Lighting products and Spare Parts for Concrete Pumps since the Year of Shanghai EXPO of 2009.
the head office located at Pudong district, Shanghai city of China. the lighting factory was established in the year of 2010 in Jiaxing city, and the factory of Concrete pump spare parts was since 1998, at Shangha city.
Our scope of the lighting products:
Energy saving products
Halogen energy savers
ESL
LED household bulbs
GLS incandescent bulbs
Our scope of Concrete pump spare parts:
1.Twin wall delivery pipes and elbows
2.Hardened delivery pipes and elbows
3.ST52 steel pipes and bends
4.All kinds of clamps
5.Delivery & End hoses
6.Reducers
7.Delivery piston rams
8.Wear plates & rings
9.Delivery cylinders
10. Others spare parts
Our advantages:
*Excellent Teams (good quality):
*110 skilled workers
*3 professional engineers with average 15 years' working experience
*3 experienced sales personnel and 4 office workers
*Manufacturing Capacity (always meet lead time):
*10000 square meters of our factory
*6 automotive production lines
*Outstanding Management:
*Strictly operate as per ISO9001, quality control consist of all the stages of production, including material purchasing and snap inspection before delivery
We aim to improve our work efficiency and provide our clients with qualified services and reliable products.
Welcome long terms cooperation from our customers all over the world. ...