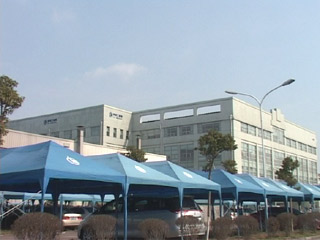 Ningbo CIE Corporation (CIE) is one of the leading producers and exporters of household electric appliances in Ningbo in China. We were established in 1973, with 30 years of experience. We own factories of 250, 000 square meters for manufacturing, designing and developing new products.
We often invest moulding and design products which can be completely controlled from design till finished. CIE is also a sourcing and quality control checking company, tightly working together with some factories which have no export license and are controlled by CIE. We are not only able to develop our customers' products but also design new products by ourselves. We have an experienced export team and a professional quality-check team. CIE will always be responsible for all goods which are exported. In case of any technical quality problem, CIE will be able to take back the goods.
In 2011, our import and export value reached 1308 million US dollars, with export value of 1011 million US dollars. We are an ISO9001 certified company. We have a sophisticated manufacturing unit with all manufacturing and testing facilities to meet product international standards. We have highly technically qualified and experienced team of engineers to take full care of quality of our products.
We are regularly exporting our quality products to more than 58 countries in five continents. We hope you may be in regular requirement of our above products. Therefore, we would appreciate you to send us the details of your requirements for which we shall be able to quote most competitive prices and attractive delivery period. In case of an order, we assure you that we shall supply you our quality products and there will be no quality problem at a later stage.
(ISO9001: 2000 Certified, No.: 00106Q10622R0M/3302)
(OHSAS18001: 1999 Certified, No.: 00106S10068R0M/3302)
(ISO14001: 2004 Certified, No.: 00106E20174R0M/3302) ...