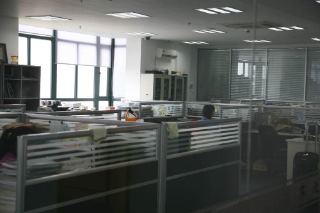 Zhenjiang Inter-China Machinery MFG Co., Ltd. is a subordinate manufactory of Jiangsu Inter-China Group Corp., which is engaged in the research and development, design and production of Power Tools, Cutting Tools and Assortments.
Jiangsu Inter-China Group Corp. is one of the leading exporters in China. It has been dedicated in exporting and producing tools and accessories for more than twelve years and is enjoying an excellent reputation with twelve years' business experience. Since 2002, we have become one of "China's Top 500 Exporting Companies". Our markets cover Europe, the US, the Middle East, India and Southeast Asia. We fully own three manufacturing firms: Zhenjiang Inter-China Machinery MFG Co., Ltd., Zhenjiang Inter-China Tools Manufacturing Co., Ltd. and Zhenjiang Workforce Diamond Tool. We also jointly own a high-pressure washer producer - Xinyang Machinery Co. Ltd., a power tool switch producer - Heling Switches Co., Ltd. and a carbon brush firm - Zhongxinde Carbon Brush Co., Ltd. We have strong abilities in the industry of tools, power tools, small machinery and accessories with these subsidiaries and we believe we can serve our international clients well by playing the role of both exporter and producer.
We also have an experienced and efficient market research team and a quality control team, which provide comprehensive and sophisticated procurement solutions for our international clients in China. Thanks to our long-term purchase/supply relations with hundreds of Chinese manufacturers of power tools, we have strong advantages in providing outsourcing services by which we can do product development, designing, branding, customized production, packaging and quality check according to our clients' requirements.
As a Chinese manufacturer and exporter, we always wish to change "Made in China" to a symbol of cheap, high quality and ethical products. Besides quality standards, we've made a series of comprehensive ethical standards to ensure our liabilities, from waste disposal to pollution emission, from employee's working time to accident insurance. Although these policies have caused extra costs, we believe this is the reason to sustain our businesses and ensure our competitive advantages. ...