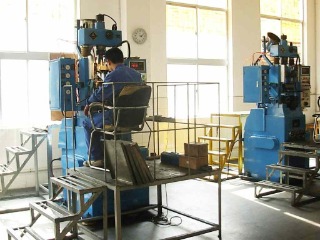 Established in 1989, Zhuzhou Xinhua Cemented Carbide Industrial Co., Ltd. is a manufacturer of tungesten carbide products located in the largest R&D and export base of cemented carbide in Zhuzhou city of China. Our company produces semi-finished and finished products for various cemented carbide cutting tools.
For more than 20 years with the policies of "deepening reform and opening to the outside world", our company has achieved great development at high speed. With technology introduction and equipment innovation, our company has greatly improved product quality. We have been recognized as a non-state-owned hi-tech enterprise in Zhuzhou by Zhuzhou Municipal People's Government. Our transposable carbide cutting tools with over a hundred specifications have been distributed throughout the country, as well as in Hong Kong, Taiwan area and Southeast Asia, enjoying good comments from thousands of customers.
In addition to CNC turning, milling, shaving and boring inserts complied with national and international standards, our company also supplies brazed tips, drill bits, stretching dies, various wear-resistance components, geological survey and mining tools. ...