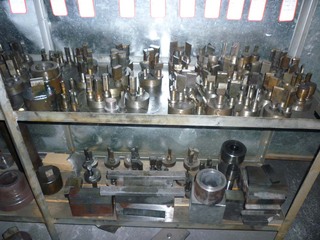 Jiangxi Zhaofeng Cemented Carbide Co., Ltd. is located in Nanchang-the capital of Jiangxi Province, which is very convenient for both communication and transportation, with Shanghai to the east and Guangdong Province to the south.
Scarifier cutters:
Carbide & High Carbon Steel Cutters, Designed For Maximum Production, Line Removal & Preparation Of Concrete & Asphalt Surfaces; Compatible With All Scarifiers, Planers, Eradicators & Surface Preparation Equipment
Tungsten carbide/tungsten carbide products of various grades & specifications. Moreover, we have formed the production system of tungsten powder, mixture powder of cemented carbide, cemented carbide blanks and finished products. Our company depends on talents, utilizing foreign latest technology and having strong research, analysis & inspection capabilities. Reinforced technology, advanced equipment and a complete set of inspection measures can satisfy customers' requirements in time.
Main products: buttons & bits, indexable inserts, brazed tips, rods, drawing wire dies, cold heading dies, plates, seal rings, wood cutters, saw blades, milling cutters, reamers and non-standard products. They are widely used to mining, petroleum, machinery, electronics, chemicals, cutting and many other industries. ...