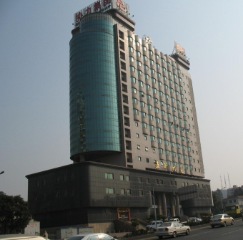 Xiamen Sanlee Mechanical And Electrical Co., Ltd. is located in Xiamen, China. We specialize in manufacturing weighing instruments, commercial scales, and printers.
In order to offer our worldwide customers good quality products with competitive prices, we have our own manufacturing plant in an industrial district and have set up an import and export branch office --- XIAMEN DAPHA IMP & EXP CO., LTD. in downtown ( near the seaport). Our goal is offering ONE STOP SHOPPING service to customers all over the world.
With an experienced and professional team, we are exporting our products to many countries and regions. Our products enjoy an excellent reputation among our customers.
We welcome customers, business associations, and friends from all parts of the world to contact us and seek cooperation for mutual benefits.
Our company core value outlook is trust, dedication, and win-win ambition.
We believe in setting up mutual trust relationships among share holders, our staffs, and our customer. All of this so that we can dedicate our wisdom and passion to develop our company business. Our final goal is boosting social economy to the benefit of our share holders, staffs and customer: WIN-WIN-WIN.
Welcome to visit our website: www.daphaweigh.com ...