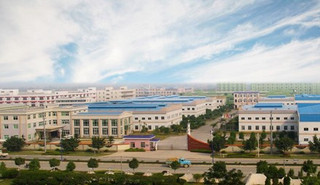 Guangzhou Pro-Po Machinery Equipment Co., Ltd. specializes in the developing, manufacturing and marketing of material handling equipment, such as forklifts, stackers, pallet trucks, work platforms, lift tables, industrial equipment and their parts. The leading products, stackers and various types of warehouse equipment with "RPO-PO" brand, are widely used in industrial and mining enterprises, ports and harbors, airports, construction sites, shopping malls, warehouses, and for short distance transportation.
PRO-PO Machinery Equipment Co., Ltd has passed CE, ISO9001, ISO14001 and ISO18001 authentication certificate. And most of products are exported to more than 80 countries and regions around the world. With the aim of "building best sales platform and satisfy most clients", PRO-PO shows great power to the prosperity of domestic and international logistics market and the promotion of stacker industry, by fantastic quality and high performance.
PRO-PO has learned that customers want trust-based relationships supported by a focused effort to innovate superior products and services. Our dedicated team of professionals will always put you first.
...