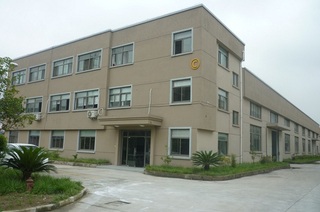 Shanghai Benrui Industry Co., Ltd. is a professional furniture enterprise which focuses on the production, sales, design and service of middle and high grade overall furniture. Our products include kitchen furniture, bathroom furniture, forcivilianuse furniture, office furniture and other matching products, Depending on the advantage of company's industry chain, we are developing towards the road of scalization and branding. At the moment, the company has edged into the top-ranking furniture brands inland, and win high brand reputation and loyalty.
We have introduced the most advanced equipments from America and Germany, and have more strict quality supervise system .we insist that we should provide kitchen and office furniture which is green , environmentally friendly, science and technology and innovative to our customer. As we have invested more in researching, designing and innovation., We not only provide high quality production to our customers but also create high grade life circumstance to them. We will loyally uphold the brand spirit that professional, quality and service and believe more lost more get.,then be your reliable partner and develop together with you.
On the international business, we have established the long term strategic cooperation with most exploitation of real estate companies in America ,Australian, English ,French and other countries. At the same time ,we actively develop a more bigger market at abroad and go deep into carrying forward international management strategy . In domestic business, , we take Chinese famous brands as our target strategy, breaking traditional concept in furniture sale, advancing standardize system,and realizing products' long-distance operation .we operate electronic commerce system to strengthen and improve the customer's relation management, business operation, service and message communication. we tries ourselves best to serve our clients efficiently and precisely, to practice the zero-distance communication between us and our clients and cooperative partners.
We join hearts and forces,and believe unity is strength. we will abide by the managing philosophy 'profession, quality and service'. And we are always determining to make Benrui as one of the best furniture brands in the world. ...