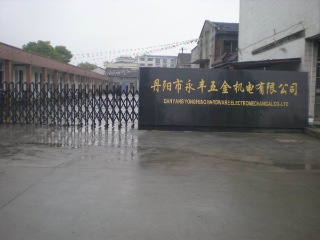 Danyangyongfeng Co., Ltd. is located in Danyang, Jiangsu, China. We are one of the biggest bathroom accessory manufacturers in China. We specialize in producing hardware products, including grab bars, towel rings, towel poles, soap baskets, robe hooks, shoe shelves, paper holders and related products. The materials are stainless steel or copper, plastic, iron or aluminum alloy.
At the same time, we can manufacture according to your requirements. We can assure you that our products are of first grade quality and highly praised. All of them are exported all over the world.
Please leave us a message if you are interested in any of our products or have any inquiries about them. ...