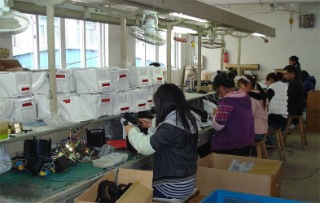 Ruian Songri Electric Co., Ltd. was founded in 2001, and is specializing in manufacturing various home appliances, such as ventilators, hairdryers, hand dryers, automatic faucets, paper holders, etc. All products are designed with the most advanced technology of integrated circuits from Germany, Japan, etc.
Our company is always focusing on supplying the best service to global hotels, airports, government buildings, entertainment centers, office buildings, etc.
SRIL (Songri Electric) attaches great importance to combine internal quality and external appearance, so the function and design win a good reputation among the customers at home and abroad.
SRIL (Songri Electric) is constantly focusing on innovating on science and technology and cultivating the sense of cooperation among all staff members.
Based on the conception of "People Oriented, Customer Service First", SRIL is willing to shake hands together with those friends who share same objects with us to pursue a more prosperous future! ...