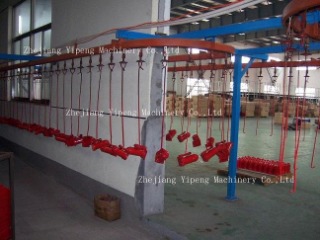 Founded in 2006, Zhejiang Yi Peng Machinery Co., Ltd. is a well-known Jack Manufacturer in China. We mainly supply Hydraulic Jacks, Hydraulic Bottle Jacks, Hydraulic Floor Jacks, Claw-Type Jacks, Vertical Jacks, Double Jacks, and Road Machines. Our annual production capacity has reached 800,000 units.
According to ISO9001 international quality management system, our efficient team can supply high quality products, which comply with GS and CE standards.
Our company has a large share in the foreign market, such as Europe, North America, South America, East Asia, and the Middle East. We also focus on the automobile market. We have cooperated with a number of automobile manufacturers.
"Design, Production, Quality, and Service" is Yi Peng's philosophy, which allows us a perfect and well timed realization in the Jack Industry. ...