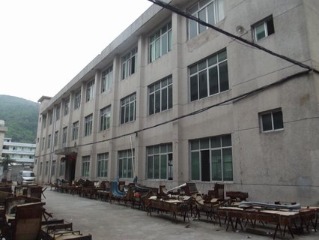 Shenzhen Chezhiyi Technology Co., Ltd. (formerly known as Shenzhen Dapeng Automobile Decoration Factory), established in 1998, is one of the earliest Star enterprises dedicated to domestic and foreign automobile decoration part development, manufacture and marketing. Our factory is located in the beautiful Xikeng Village, Industrial Zone, Henggang Town, Longgang District, Shenzhen City. Xikeng Village is close to the sea and surrounded by mountains, so the climate here is very pleasant! Our company has a workshop covering more than 5,000 square meters and more than 100 employees, including more than 20 intermediate and advanced mould designers, engineers and technicians. Our company possesses imported advanced and professional equipment, a strict management system, a sound sales network, dedicated services and mature products. We have won the trust of customers. Our products are exported to the United States, Europe, Africa, Southeast Asia and so on, enjoying a high honor in international car tuning industry!
Since our establishment, our company has focused on technical innovation, independent new product research and development, and strengthened enterprise management measures. Our company develops from small to large on size, from weak to strong on strength, and from handmade mode production to machine production, with the production materials changing from glass fiber to PU (polyurethane). In the early 2003, our company introduced (PU RIM) technology, which has firstly made for the gap in Chinese market of automobile nonmetal macromolecule technology. Polyurethane automobile body kits, which are the main choice of international top-grade automobile manufacturers such as Benz and BMW, have many greatly acknowledged advantages, like anti-bumping, non-distortion, toughness, heat & cold resistance (-40-+80) and pollution free. Therefore, polyurethane has been widely adopted by international automobile factories as the best materials for car body kits. The above great features of polyurethane automobile body kits are superior to regular materials like PP fiber body kits.
Welcome to visit us and cooperate with us! Please offer us detailed drawings and your requirements for luster, thickness and inner components - all your demand in details. We will work with you at every step of the way to produce the product that you specify from initial consultation to final delivery.
Welcome the overseas clients to do OEM products, we will develop your products efficiently! ...